samba de enredo
Samba enredo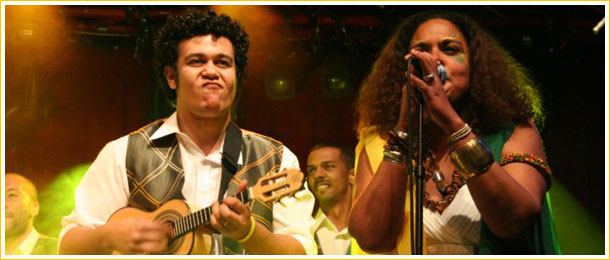 Samba enredo is the music that accompanies the samba school parade during the Brazilian carnival. Songs are interpreted by a puxador (singer) and a cavaquinho (small Brazilian guitar) player, backed up by the frenzied rhythms of a batucada.
Sambatuc's samba enredo repertoire gathers together songs from the well-known samba schools of Rio (Mocidade, Salgueiro, Mangueira...) and São Paulo (Mocidade Alegre), but also draws from the most famous songs of pagode, interpreted during school dance parties.
Back to our shows.
New video !
Show of Sambatuc for the 10
th
Batucada contest in Paris.
Watch the
video
.