Parties and gigs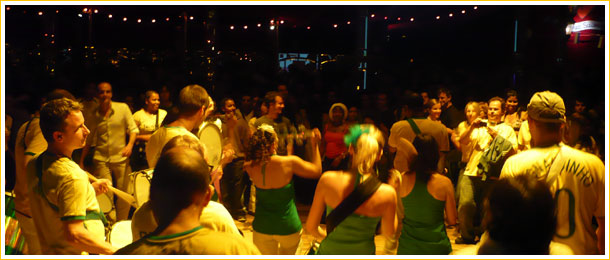 From Parisian gigs to big European events
Today, Sambatuc has become a must have for Brazilian parties in Paris. The group often performs for Festa da Cachaça, Noites do Brazil (Cabaret Sauvage) or Carnabrazuca (at the Loco). Sambatuc also performs during cultural events in France and Europe; just to mention a few over the last three years:
Notte bianca festival (White Night Festival) in Turin (Italy, 2007)
Saint Patrick's celebration in Dublin (Ireland, 2008)
Electric Picnic of Dublin (Ireland, 2008)
Tryo concert in Bercy (Paris, 2009) watch the best of
Liverpool Carnival (England, 2010)
Back to our shows.