Festivals and street parades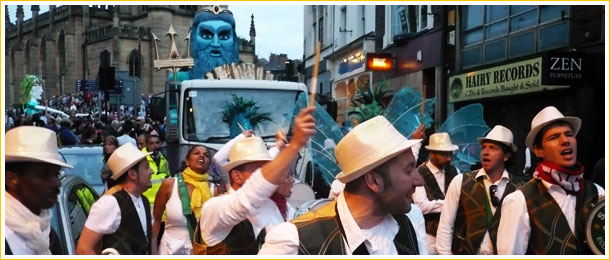 Street parades, our core activity !
In Rio, even though all schools parade during the annual carnival, they mainly perform on a regular basis in their own neighbourhood, and play for the "comunidade", the community. Since the beginning, Sambatuc sets itself in this pure tradition: we are, therefore, frequently asked by associations and town councils to parade during street carnivals or to present our repertoire during the neighbourhood parties.
Back to our shows.